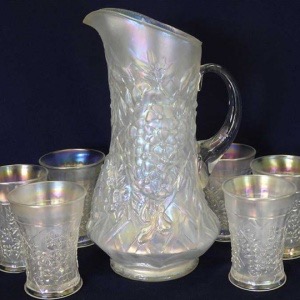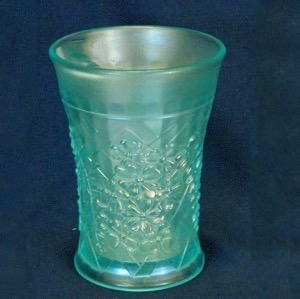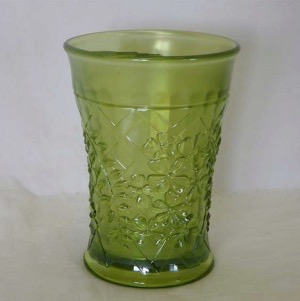 Manufacturer: Northwood
Year(s) of Production: 1912-1914
Pattern Description: Wisteria blooms and other flowers cover a background of lattice on these pitchers and tumblers.
Similar Patterns: Northwood Grape Arbor
Shapes in Database: Bank, Pitcher, Tumbler, Vase, Water Set
Colors in Database*: Emerald Green, Ice Blue, Ice Green, Lime Green, White
*Not all colors are available in every shape.
About Wisteria
The pattern covers the piece with a lattice background and large clusters of wisteria blooms. Most of the known pieces in this pattern are in the pastel colors and it was produced in the 1912-1914 time frame. This pattern is considered rare.