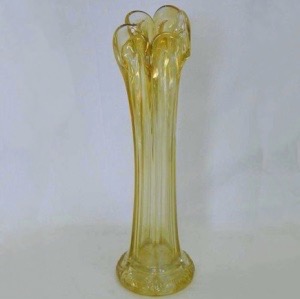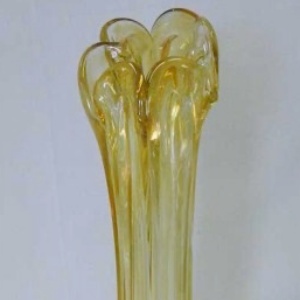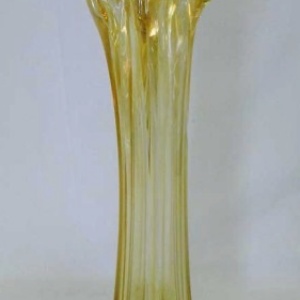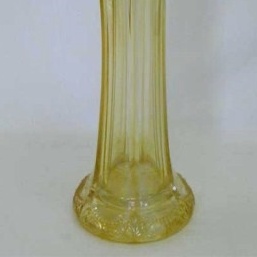 Manufacturer: Riverside
Year(s) of Production: 1903
Pattern Description: Plain panels with design around base of beads, scrolls, and fans. No. 550
Similar Patterns:
About Winsome
Only reported in a vase that measures 12 1/2″ tall. The etching is 2″ from the bottom. Hale Bath House, Hot Springs, Ark., this is likely a mineral watered iridescence (very light marigold) from the hot springs..
HoC Pricing Database
Select a shape below (available colors will display)