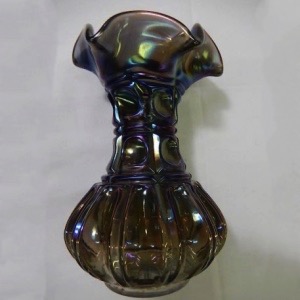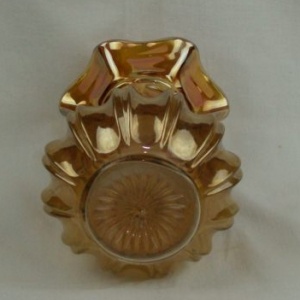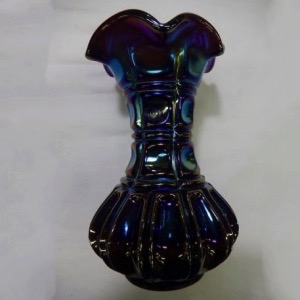 Manufacturer: Imperial
Year(s) of Production: Unknown
Pattern Description: Three horizontal rows of circles divided by deep lines, a bottom row of larger vertical ovals form the bulbous bottom of the vase.
Similar Patterns: Imperial Oval and Round and Thumbprint and Ovals.
About Three Row
These blown vases measure about 8″ high with a diameter of about 4 1/2″. There are 6 smooth edged ruffles at the top and they have a starred base.
HoC Pricing Database
Select a shape below (available colors will display)