Soldiers and Sailors Monument, Fenton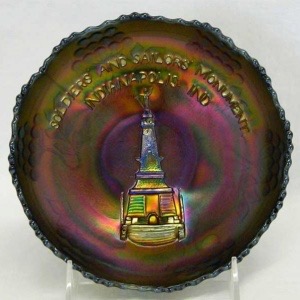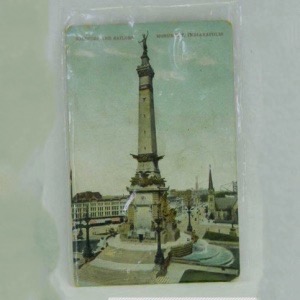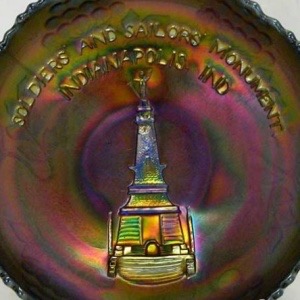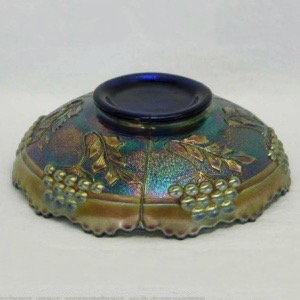 Manufacturer: Fenton
Year(s) of Production: Circa 1910
Pattern Description: The Soldiers and Sailors Monument, located in Indianapolis, IN is the focal point of this pattern. The letters are molded into the pattern and are over the top of the building. The back pattern is Berry and Leaf circle aka Horse Chestnut.
Similar Patterns: Fenton Soldiers and Sailors Home, Fenton State House of Indiana
Shapes in Database: Bowl
Colors in Database*: Blue
*Not all colors are available in every shape.
About Fenton's Indianapolis Soldiers and Sailors Monument
This 7 1/2-8″ pattern portrays the Soldiers and Sailors Monument in Indianapolis. It is seen far less frequently than the Soldiers and Sailors Home plate (also by Fenton, and also with the Berry & Leaf circle/Horse Chestnut pattern). The only reported blue bowl has sold in 1994, 2007 and again in 2014. The only reported blue plate sold in 2003 for $15,500. The edge treatment is sawtooth and it is scalloped.