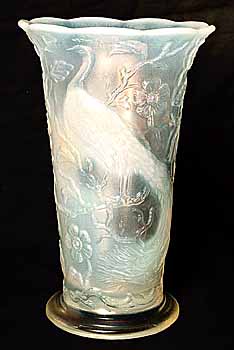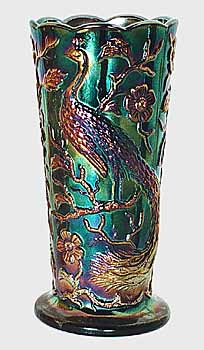 Only a few of these vases have been reported in Carnival Glass, although they are found in greater numbers in noniridized colors. The one on the left is white opal and is in a private collection. On the right is a contemporary example in amethyst. These should have the Fenton logo. Note that the new ones are also found with the flare like the old version on the left as well as whimsied into various shapes.
Marigold, 15,000 (2002), 4,500 (2010), 5,500 (2014)
French opal, 2,200 (2000)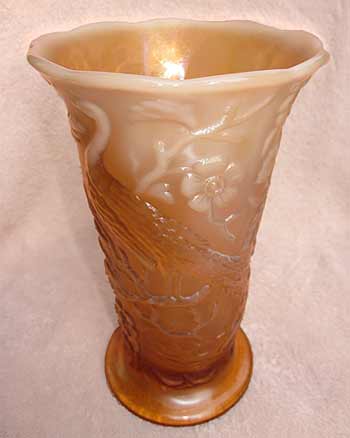 Among the few iridized Peacock Garden vases is this one in amber opal. The photo was sent to me by Mitch Mitchell, who had acquired it from Tom Burns in the early 1990s.