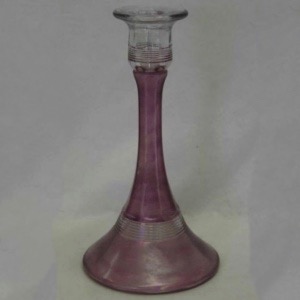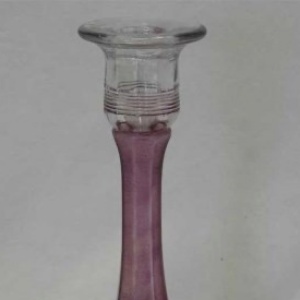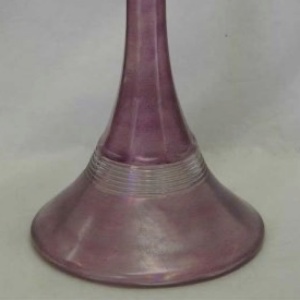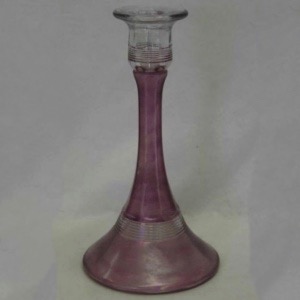 Manufacturer: Duncan
Year(s) of Production: Circa 1914
Pattern Description: Candlestick with round base. Slightly above the base are multiple rings. Above the rings are vertical panels up the stem of the candlestick. Rings circle the candle holder. Duncan and Miller #83.
Similar Patterns:
About Tavern
These candlesticks are found only in a lightly flashed iridescence (marigold and lavender). They stand 7 3/4″ tall with a 4 1/4″ base. They are an EAPG pattern (Early American Pressed Glass) and the pattern name was #83.
HoC Pricing Database
Select a shape below (available colors will display)