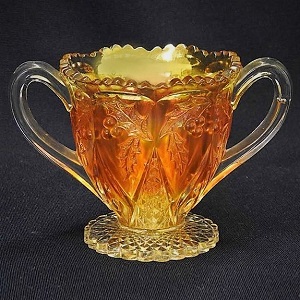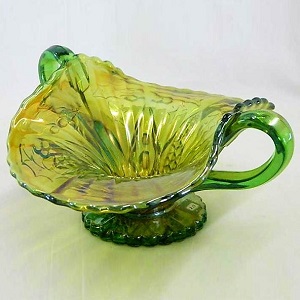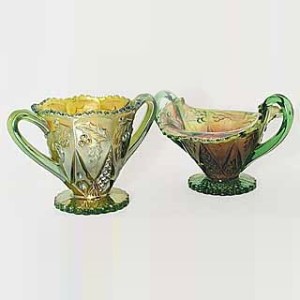 Manufacturer: Northwood
Year(s) of Production: Pre 1926
Pattern Description: Diamond filled triangles rise from the flat base of these two handled shapes forming panels. Within each panel is a holly sprig.
Similar Patterns:
About Paneled Holly
Paneled Holly is an Early American Pressed Glass pattern that was made in water sets, berry sets and table sets non iridized glass. In carnival glass it is limited to a spooner and a bonbon made from a spooner plus a rare water pitcher. The bases are very pronounced with a wide rim and heavily sawtoothed and patterned. The pitcher has a molded handle, as do the bonbon and spooner. The top edges are sawtooth.
HoC Pricing Database
Select a shape below (available colors will display)