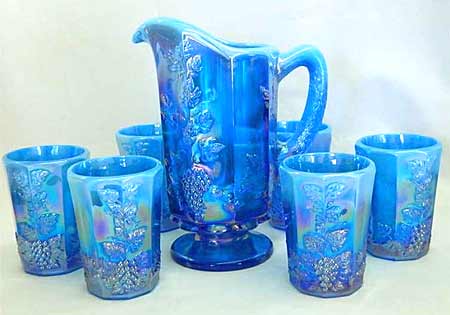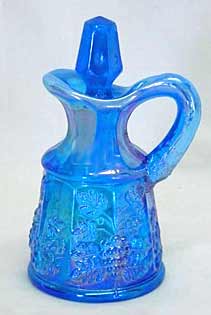 Paneled Grape was basically a long-time Westmoreland pattern but they made some for other distributors including L.G. Wright and Summit. I suspect that after Westmoreland closed in 1984, the molds went elsewhere and continued to be used.
The 7-piece water set in blue opal above sold in 2013 for $45; one in purple brought $30 the same year. The blue opal cruet sold for $20 the same year and an 11-inch handled basket in blue opal brought $30, also in 2013.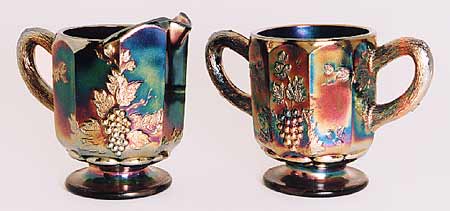 The creamer and sugar in blue at left sold for $13 in 2007.
[pdb_list filter='manufacturer=Westmoreland&pattern=Paneled Grape' sort=true orderby="shape,color,saledate,price" order="asc,asc,desc,asc"]