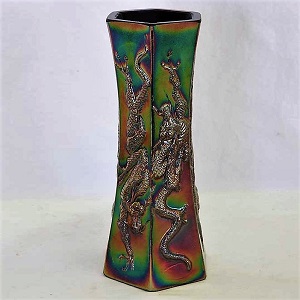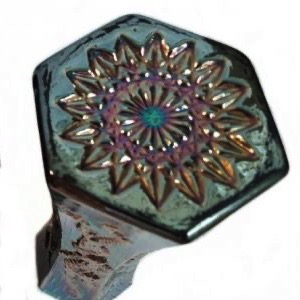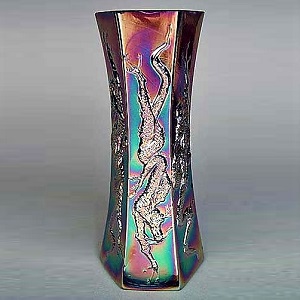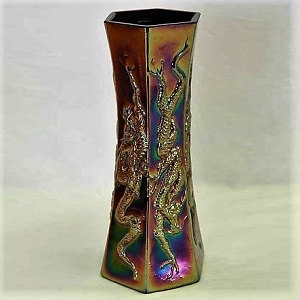 Manufacturer: Unknown
Year(s) of Production: Unknown
Pattern Description: Six-sided with a dragon on each panel (every other one is upside down).
Similar Patterns:
About Paneled Dragon
The Paneled Dragon vase is about 8″ tall with a flat ground top and starred, iridized base. It is slightly pinched in at the middle of the vase, so it flares at the top and the bottom. The alternating dragons are slightly different.
HoC Pricing Database
Select a shape below (available colors will display)