Paneled Grape, Westmoreland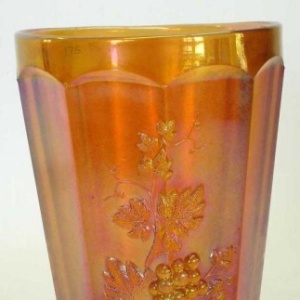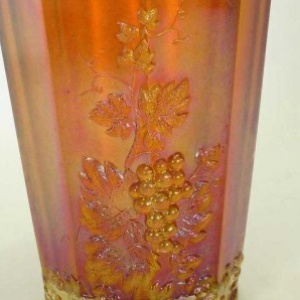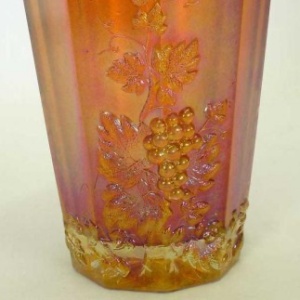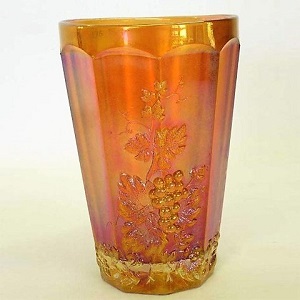 Manufacturer: Westmoreland
Year(s) of Production: Unknown
Pattern Description: Leaves and grapes ring the bottom edge, then a cluster of grapes with leaves and vines go up on 2 panels on each side.
Similar Patterns:
About Paneled Grape
The Paneled Grape pattern was done by many companies but this is believed to be Westmoreland's version, but the only iridized shape reported is a marigold tumbler. Wide panels end in arches near the top, the grapes and leaves are centered on 2 of the panels near the bottom. The eight sided base sits flat.
HoC Pricing Database
Select a shape below (available colors will display)