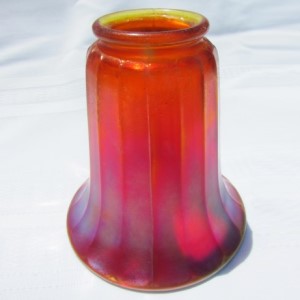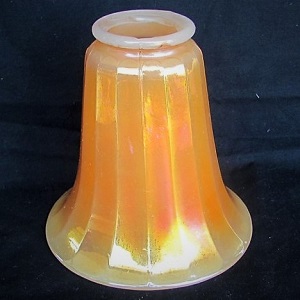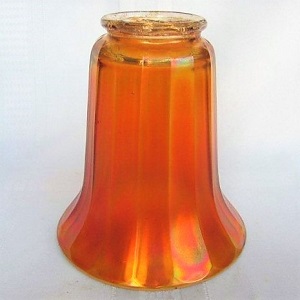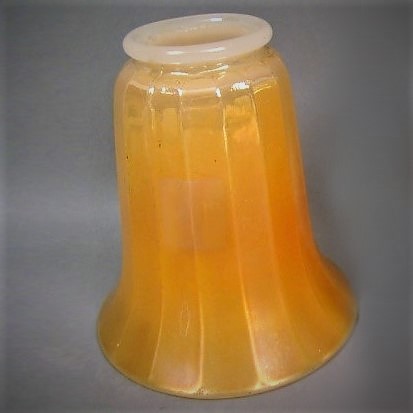 Manufacturer: Fenton
Year(s) of Production: Circa 1916
Pattern Description: Light shade with 16 exterior vertical panels. Each panel is scalloped at the top.
Similar Patterns:
About Paneled/#233
Pattern #233 is a paneled light shade with a smooth edge and a narrow body, it's about 5″ tall. Fenton did red in the mid teens and early 1920's, so it is believed that this pattern was being made about that time.
HoC Pricing Database
Select a shape below (available colors will display)