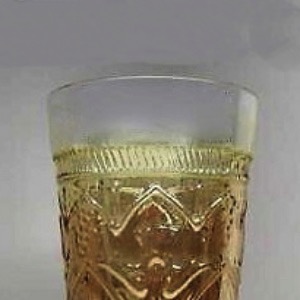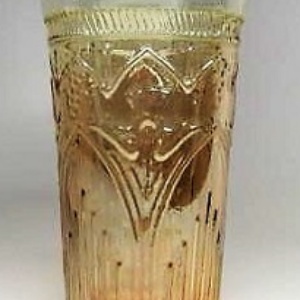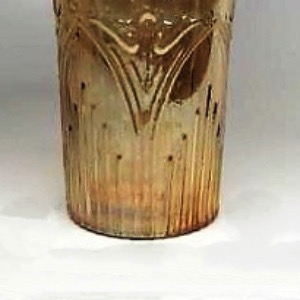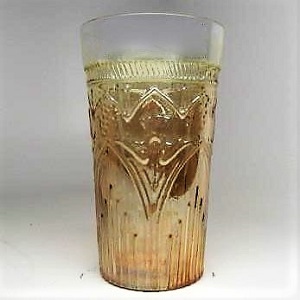 Manufacturer: Jain
Year(s) of Production: Circa 1935
Pattern Description: Swooping arches with decorative shapes between, vertical ribs come up from the bottom. Slanted short ribs band at the top of the pattern under a blank area.
Similar Patterns:
About Palace Gates
This Indian tumbler is taller than average at 5 3/4″ high and flares slightly toward the top. The base is flat.
HoC Pricing Database
Select a shape below (available colors will display)