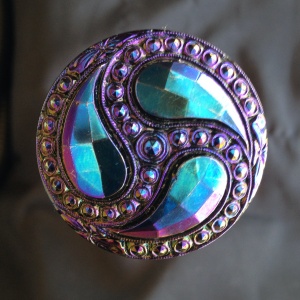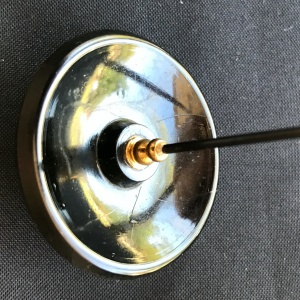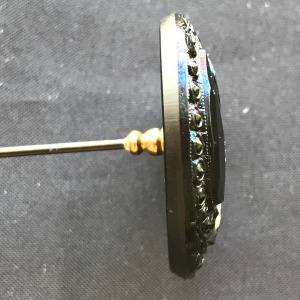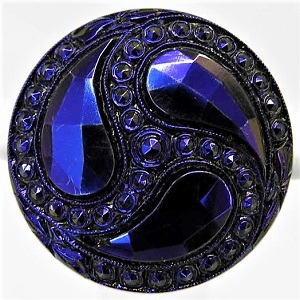 Manufacturer: Unknown
Year(s) of Production: Unknown
Pattern Description: Three faceted teardrops go in a circle, they are surounded by smaller dots with a larger dot in the center of the hatpin.
Similar Patterns:
About Paisley Variant
Named for the paisley ornamental textile design using the boteh (a teardrop-shaped motif with a curved upper end), this hatpin measures about 1 3/8″ in diameter. The facets on the teardrops are elongated.
HoC Pricing Database
Select a shape below (available colors will display)