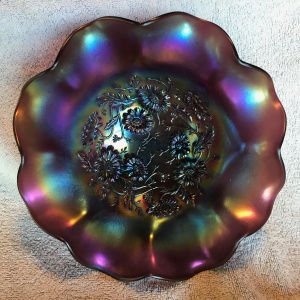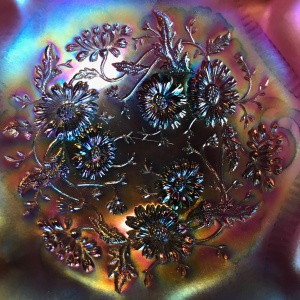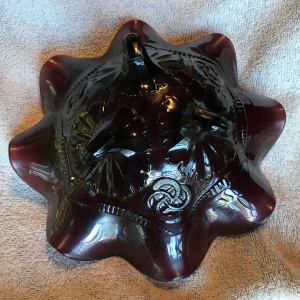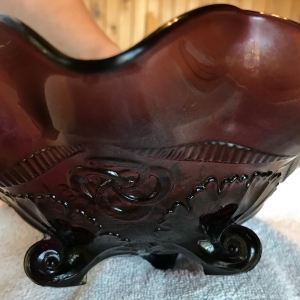 Manufacturer: Northwood
Year(s) of Production: Pre 1926
Pattern Description: A ring of mum-like flowers with leaves and stems circle the inside of this scroll footed bowl. The back pattern is Ruffles and Rings.
Similar Patterns:
About Linn's Mums
According to Dean and Diane Fry, there are only two of the ruffled bowls known, both in amethyst/purple. They were named after Linn Lewis who uncovered the first one in the early 1990s. The bowl is about 8 3/4″ wide and has the Northwood Ruffles and Rings exterior; it sits on 3 scroll feet. Attribution to Northwood is based on the similarity to their Wishbone footed bowls (which also have the Ruffles and Rings exterior). A bowl sold at an auction in 2000 for $2,000.
HoC Pricing Database
Select a shape below (available colors will display)