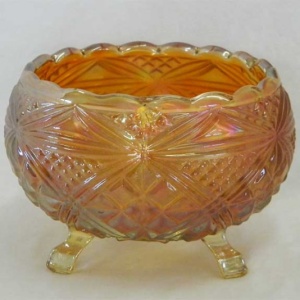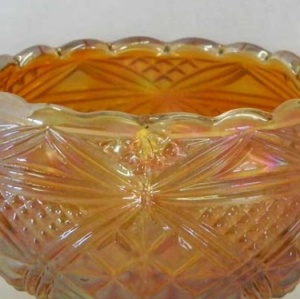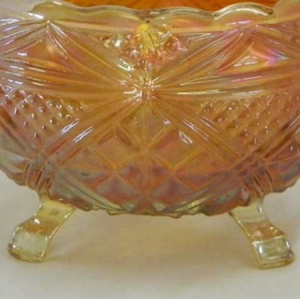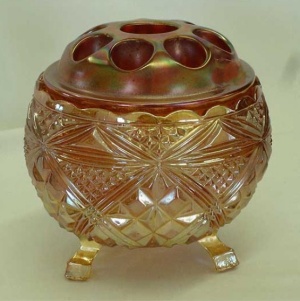 Manufacturer: Turnbull
Year(s) of Production: Circa 1940
Pattern Description: Rows of diamonds, upper half outlined, bottom filled with file, circle the pattern. 3 square feet.
Similar Patterns:
About Kokomo
This 3 footed bowl with a strong geometric pattern is found frequently with a flower frog (round glass piece with holes used to aid in arranging flowers) and can be called a flower arranger. When found without the frog it is typically referred to as a Rose Bowl. The top is scalloped.
HoC Pricing Database
Select a shape below (available colors will display)