King's Crown, Indiana Glass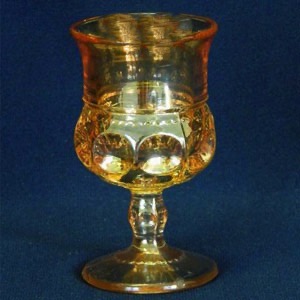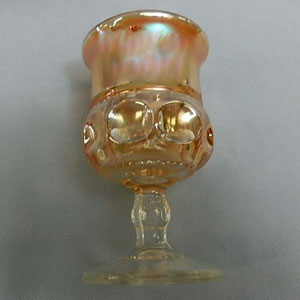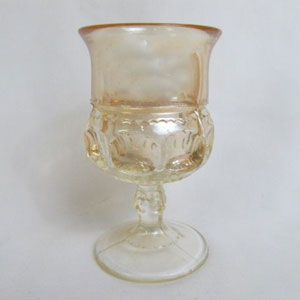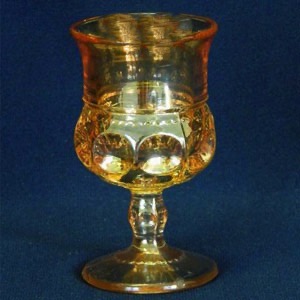 Manufacturer: Indiana Glass
Year(s) of Production: 1959-1971
Pattern Description: Large thumbprints encircle the pattern, a sawtooth row above and below them. Plain wide band on top.
Similar Patterns:
About Kings Crown
This old pattern was remade by multiple companies. The first iteration of the pattern was by Adams & Co, second was US Glass, and lastly Indiana Glass.The only iridized shape is the wine glass that stands about 4 1/2″ tall and varies in color from a rich marigold to a very light marigold.
HoC Pricing Database
Select a shape below (available colors will display)