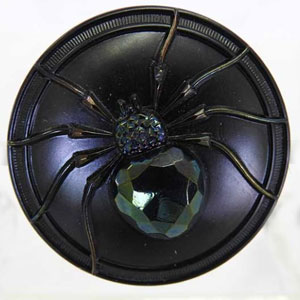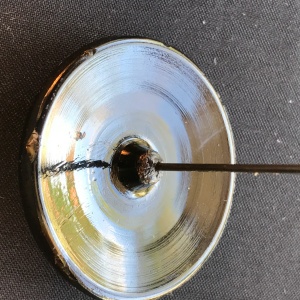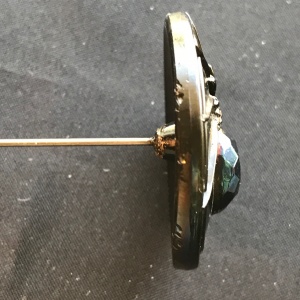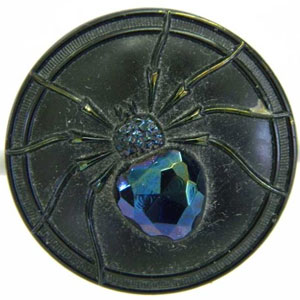 Manufacturer: Unknown
Year(s) of Production: Unknown
Pattern Description: This spider's legs go all the way to the edge of the hatpin. There is a double rimmed edge around the hatpin. The spider's thorax has beads and the body of the spider is faceted. The background is plain.
Similar Patterns:
About King Spider
Found in dark carnival glass. Large Spider that has a large faceted jewel-like abdomen.
HoC Pricing Database
Select a shape below (available colors will display)