Keystone Colonial/#1700, Westmoreland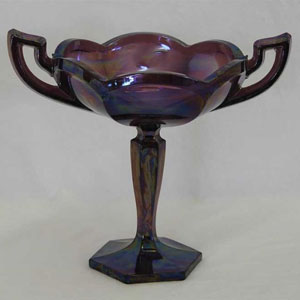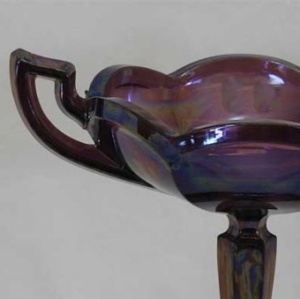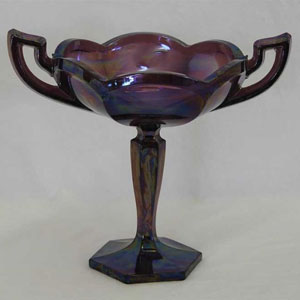 Manufacturer: Westmoreland
Year(s) of Production: Circa 1912
Pattern Description: Six wide panels make up the body, handles are flattened on top.
Similar Patterns: Krystal, Imperial Chesterfield.
About Keystone Colonial/#1700
This pattern with very unique handles was introduced in 1912 by Westmoreland Specialty Co. and they called it #1776 Colonial. In EAPG (Early American Pressed Glass) the pattern was made in many shapes, but the 6 1/2″ tall amethyst jelly style compote is the only reported iridized shape. The tall pedestal base is 6 sided. The handles are squared off on top (and are higher than the bowl on the compote). The edge is 6 large smooth scallops and the interior is plain.
HoC Pricing Database
Select a shape below (available colors will display)