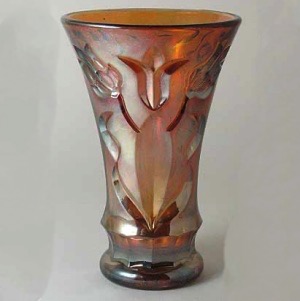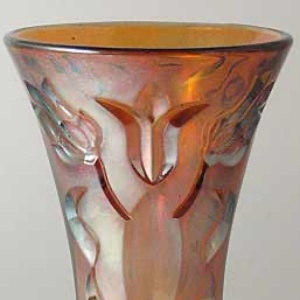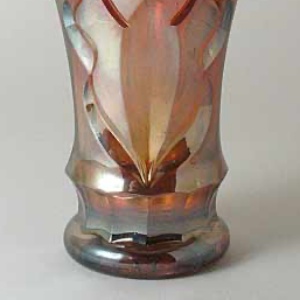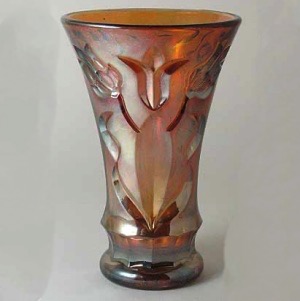 Manufacturer: Unknown
Year(s) of Production: Circa 1930
Pattern Description: Intaglio tulip-like flowers on opposite sides.
Similar Patterns:
About Karve
This 6-inch tall vase has an intaglio pattern of tulips. The iridescence gives it an amber appearance. The top is flared and the edge is smooth. The base is thick and round with a row of concave rectangles below the main pattern. It is thought that this vase may have been made in Sweden. In 2005 one sold for $130.
HoC Pricing Database
Select a shape below (available colors will display)