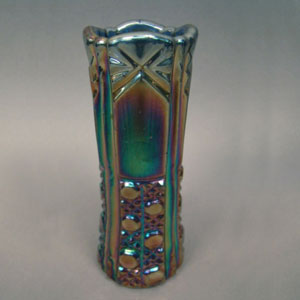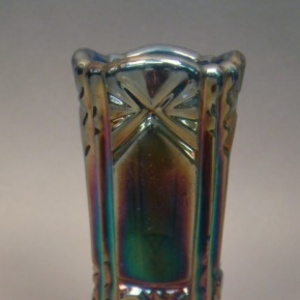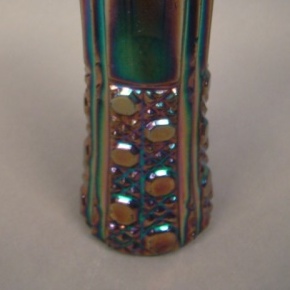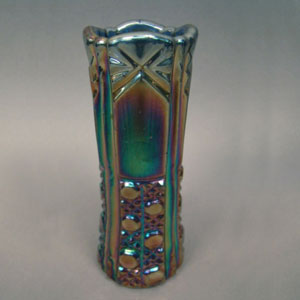 Manufacturer: Riihimaki
Year(s) of Production: Circa 1927
Pattern Description: Double vertical ribs create separations for the panels with cane on the bottom third, a blank middle third and an X with side diamonds on the top third.
Similar Patterns:
About Karelia Sweet
This pattern, made by Riihimaki Glass of Finland, is only reported in a 5 1/2 inch tall vase. They can be flared or pinched in partway down, the edges are smoothed sawtooth and the base is flat. They have the company name Riihimaki molded into the side above the base.
HoC Pricing Database
Select a shape below (available colors will display)