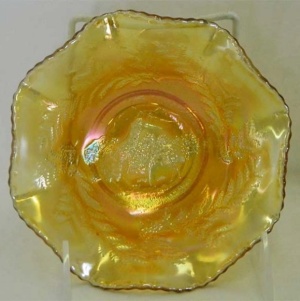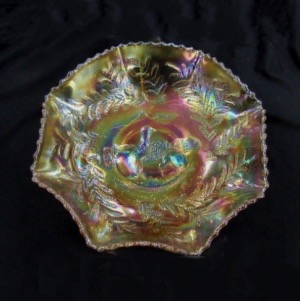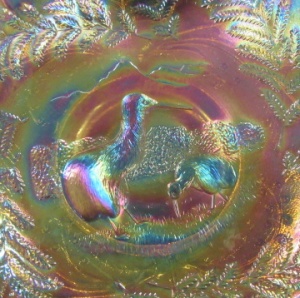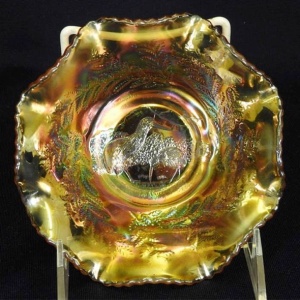 Manufacturer: Crown Crystal
Year(s) of Production: Circa 1920-1930
Pattern Description: Two kiwi birds with a background of bushes and mountains. Fern sprays encircle this center pattern on these bowls.
Similar Patterns:
About Kiwi
Made by Crown Crystal of Australia, these large and small bowls are found in dark (amethyst) and marigold. Both size bowls are known with eight ruffles.
These are the rarest of the Australian bowls to find and are the only one to feature non-Australian flora and fauna. They were made for the Great Exhibition in New Zealand. Since the exhibition was cancelled only a few must have been sold. The exterior carries a pattern that Marion Hartung called "Feathered Flower".
HoC Pricing Database
Select a shape below (available colors will display)