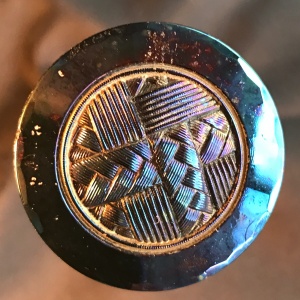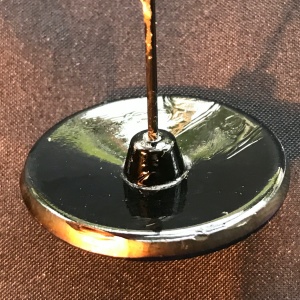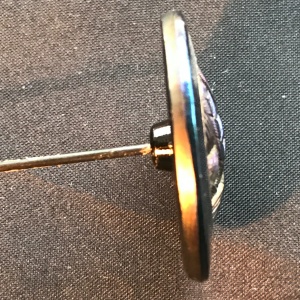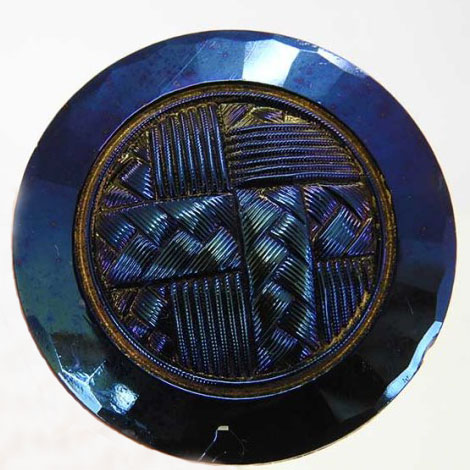 Manufacturer: Unknown
Year(s) of Production: Unknown
Pattern Description: A wide faceted band surrounds a center filled with braided sections.
Similar Patterns:
About Jute Braid
The diameter of the hatpin is 1 3/8″ and the border is 1/4″. Hatpins found in dark glass with a pattern of a basketweave type braid in alternating sections.
HoC Pricing Database
Select a shape below (available colors will display)