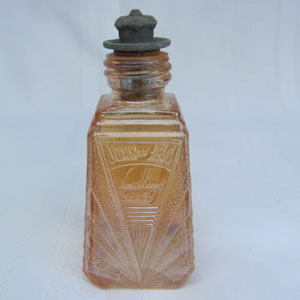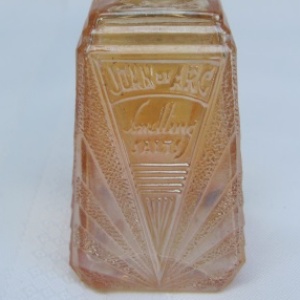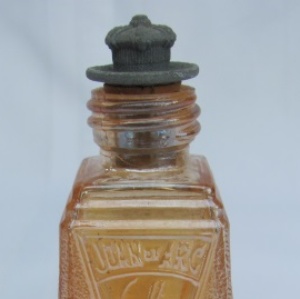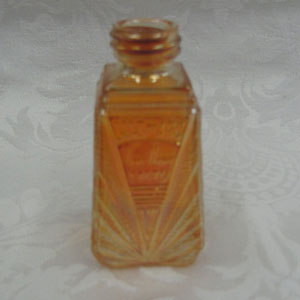 Manufacturer: Unknown
Year(s) of Production: Unknown
Pattern Description: Rectangular bottle with Joan of Arc Smelling Salts embossed on one side, art deco style rays in a v-shape.
Similar Patterns:
About Joan of Arc
These small bottles are 3″ tall. The manufacturer is currently unknown and all examples to date have been found in marigold.
HoC Pricing Database
Select a shape below (available colors will display)