Jeweled Peacock Tail, Cristalerias Piccardo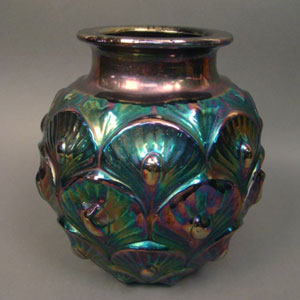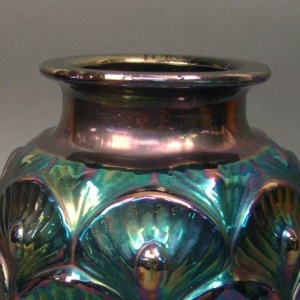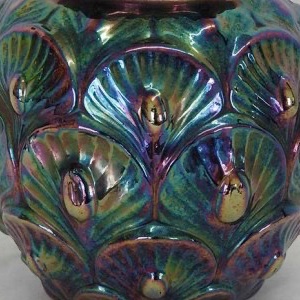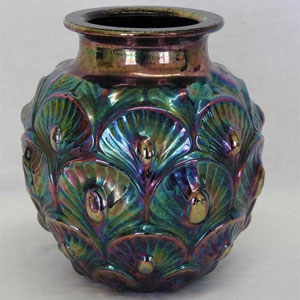 Manufacturer: Cristalerias Piccardo
Year(s) of Production: Unknown
Pattern Description: Ribbed scalloped shells climb up the exterior of these bulbous vases. Each shell which resembles a peacock's tail has an oval bead in the center of it.
Similar Patterns:
About Jeweled Peacock Tail
These 8″ tall vases are made by Cristalerias Piccardo of Mexico and are known in amethyst and blue. The top has a plain area above the pattern that is flattened on the edge.
HoC Pricing Database
Select a shape below (available colors will display)