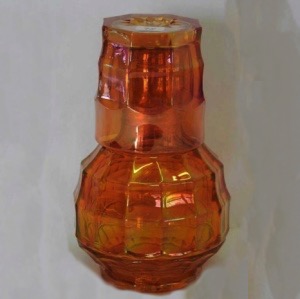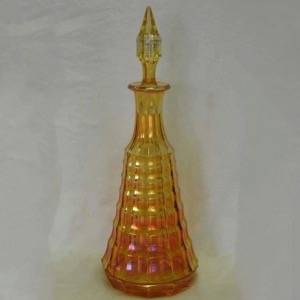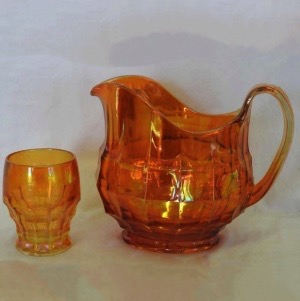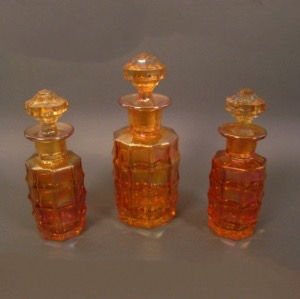 Manufacturer: Inwald
Year(s) of Production: Circa 1920-1930
Pattern Description: A pattern of indented squares around the exterior of these pieces.
Similar Patterns:
About Jacobean Ranger
Found only in marigold, the many shapes of Jacobean Ranger can be grouped to form Dresser Sets, Decanter Sets and Water Sets. Made by Josef Inwald in Czechoslovakia.
HoC Pricing Database
Select a shape below (available colors will display)