Hearts and Flowers, Northwood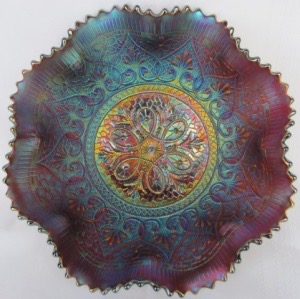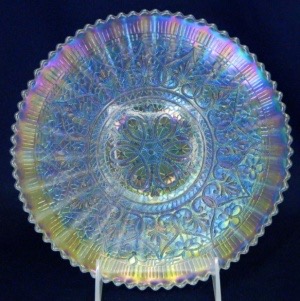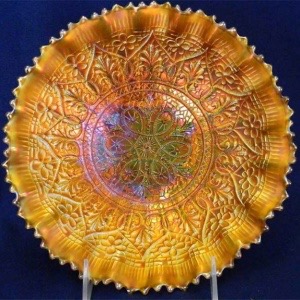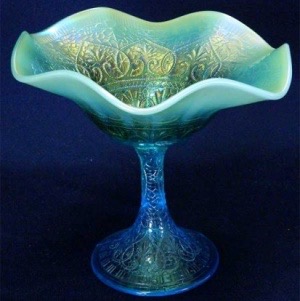 Manufacturer: Northwood
Year(s) of Production: Circa 1912
Pattern Description: A detailed design of loops, scale and rings surrounded by inverted hearts and flowers. The lines of the designs look like they are embroidered. The exterior on plates and bowls may be basketweave or ribbed.
Similar Patterns:
About Hearts and Flowers
This pattern has the look of embroidery; the main theme is a ring of hearts (pointed to the outside) with a single stemmed, 5-petaled flower between each heart. Advertised in the Butler Bros Catalog in 1912, it was made in a high number of colors.
HoC Pricing Database
Select a shape below (available colors will display)