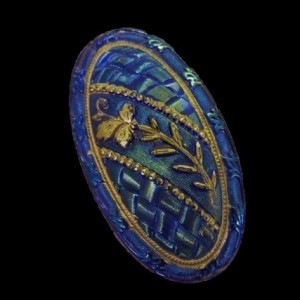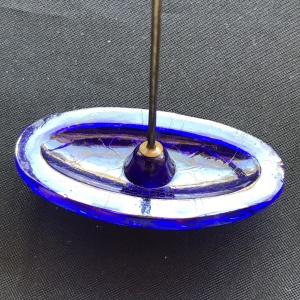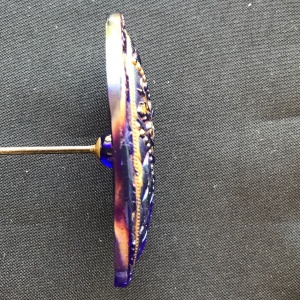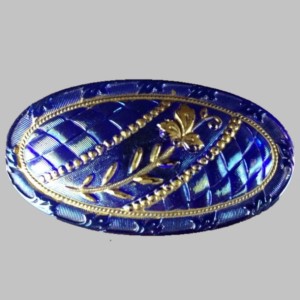 Manufacturer: Unknown
Year(s) of Production: Unknown
Pattern Description: This oval hatpin has a golden spray of flowers in the center, a row of gold beads and then a quilted basketweave on either side of the center spray of flowers. The border contains 12 small blossoms with a smaller gold braid.
Similar Patterns:
About Fuchsia Basket
The Fuchsia Basket oval hatpins are 2″ long and 1 1/8″ wide. The border contains 12 small flowers and is 1 /8″ wide. It has pastel iridescence and the reported colors are blue, aqua blue and green.
HoC Pricing Database
Select a shape below (available colors will display)