Four Leaf Clovers and Jewel, Unknown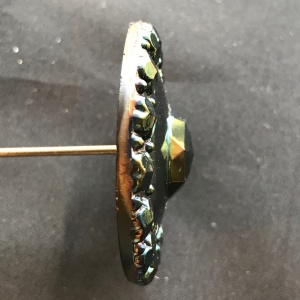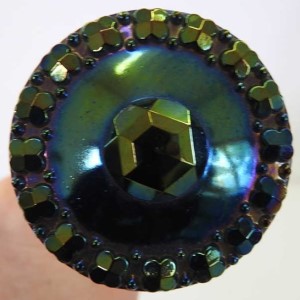 Manufacturer: Unknown
Year(s) of Production: Unknown
Pattern Description: The center has a large faceted jewel light shape and the border is surrounded by small little shapes that resemble four leaf clovers. Between each clover are two beads.
Similar Patterns:
About Four Leaf Clovers and Jewel
The Four Clovers and Jewel hatpin measures 2″ in diameter. Has little faceted four leaf clovers all around the 1/4″ border, while the center contains a "faceted jewel".
HoC Pricing Database
Select a shape below (available colors will display)