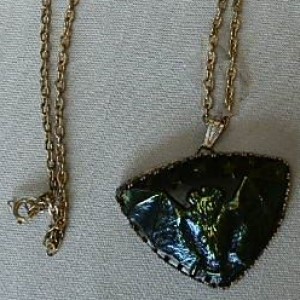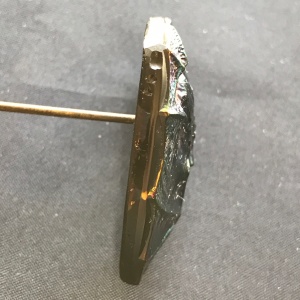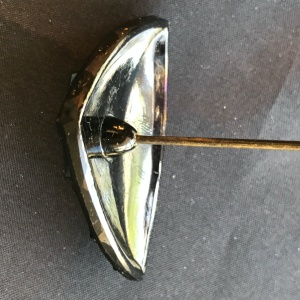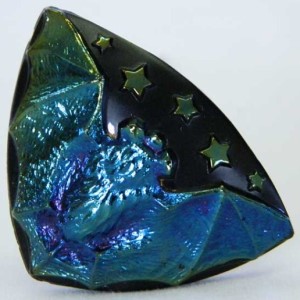 Manufacturer: Unknown
Year(s) of Production: Unknown
Pattern Description: Above the bat there are five stars, three in the center are larger then the ones on each side. The opened winged bat forms the rest of the triangle shaped hatpin.
Similar Patterns:
About Flying Bat
The Flying Bat hatpins are triangle in shape and measures 2 1/4″ across the top, 1 5/8″ on the sides and 1 5/8″ from the top to the point. The bat is highly iridized, the stars are typically more gold, and the area above the bat and under the stars is usually a black matte finish. The Flying Bat can also be found in necklaces, buttons and men's bolos.
HoC Pricing Database
Select a shape below (available colors will display)