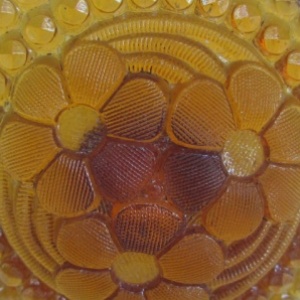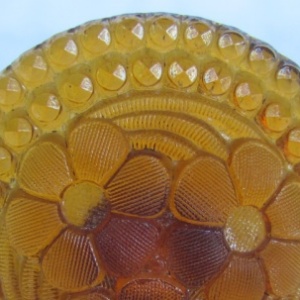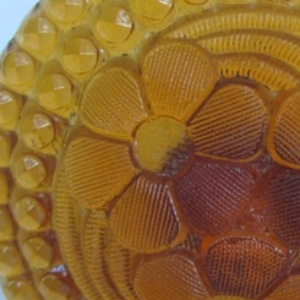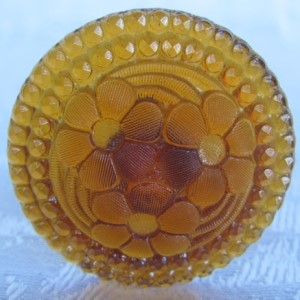 Manufacturer: Unknown
Year(s) of Production: Unknown
Pattern Description: The outside has two rows of beading around the hatpin. Then there are three rows of embroided rings. Superimposed on these rings are three 6 petaled flowers. The petals have fine lines.
Similar Patterns:
About Flowered Daisy
The hatpins are 1 5/8″ across. Colors found are amber and a light lavender usually with very light iridescence.
HoC Pricing Database
Select a shape below (available colors will display)