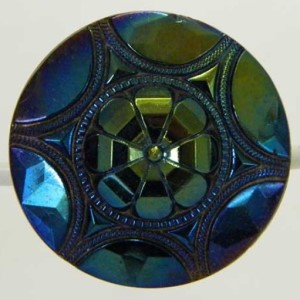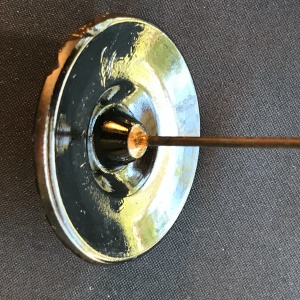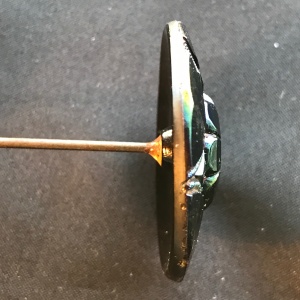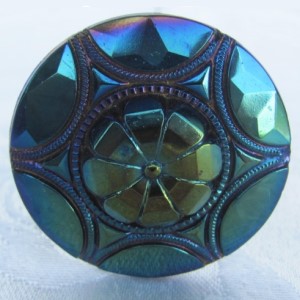 Manufacturer: Unknown
Year(s) of Production: Unknown
Pattern Description: A 8 petal flower is the the center with beadng around the flower. The outer edge has 6 arches with littler beading around each faceted arc.
Similar Patterns:
About Flower Arc
The Flower Arc hatpin is 1 3/4″ across. Another name some collectors call this hatpin is Garden Path. It has nice bluish iridescence and can also be found in buttons.
HoC Pricing Database
Select a shape below (available colors will display)