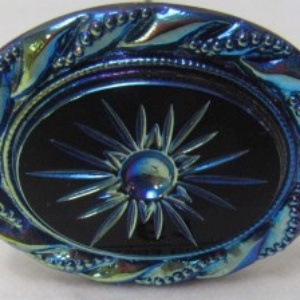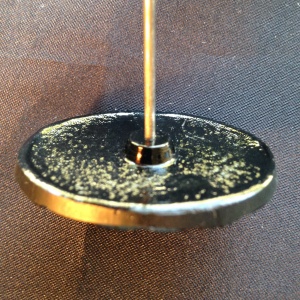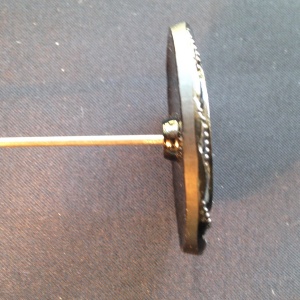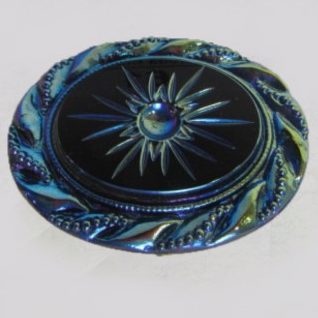 Manufacturer: Unknown
Year(s) of Production: Unknown
Pattern Description: An oblong hatpin with a raised dot in a star in the center inside a black oval. A row of tiny bead, then swirling plain bands with alternating swirls of beads at the edge.
Similar Patterns:
About Fancy Starburst
Fancy Starburst is sometimes called Spectacular, the dark center really accents the iridescence making it look like fireworks. These hatpins seem to come from a later timeline (possibly after 1940) than many of the other carnival glass hatpins. It measures about 1 1/2″ long and is about 1 1/4″ across.
HoC Pricing Database
Select a shape below (available colors will display)