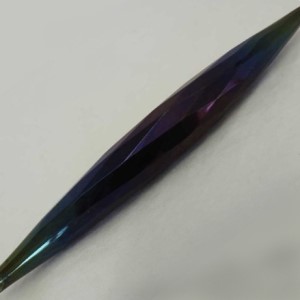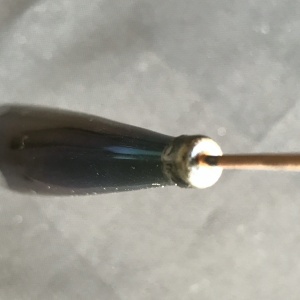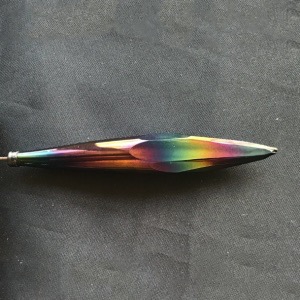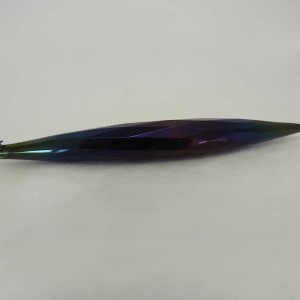 Manufacturer: Unknown
Year(s) of Production: Unknown
Pattern Description: An oblong faceted hatpin shaped like a dart.
Similar Patterns:
About Faceted Dart
Faceted Dart hatpins can be solid or hollow. They usually are about 4" long and about 3/4" wide. What makes them unique is that they all look like a dart and the pin is attached to one end.
HoC Pricing Database
Select a shape below (available colors will display)