European Poppy, Brockwitz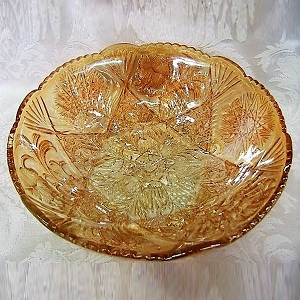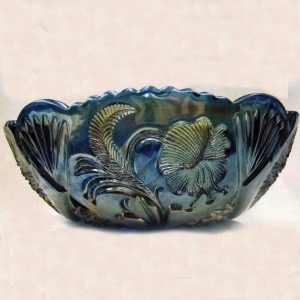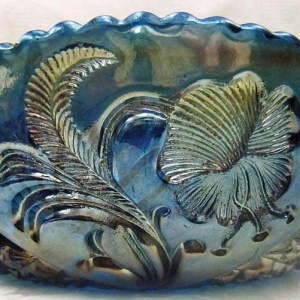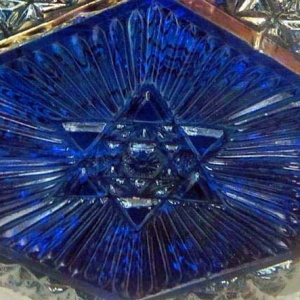 Manufacturer: Brockwitz
Year(s) of Production: Circa 1915
Pattern Description: Six-sided base goes up to panels with alternating poppies with leaves and starbursts.
Similar Patterns:
About European Poppy
Reported only in a large bowl shape with scalloped, sawtoothed edges, this pattern has a six-sided base (ground with a six-point star and rays inside). Two sides of the base make up a panel with a large poppy and leaves. At the bottom of the panel are two triangles going up into fans near the top. The interior pattern maybe Headdress.
HoC Pricing Database
Select a shape below (available colors will display)