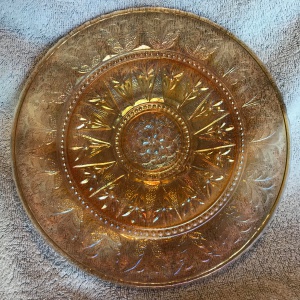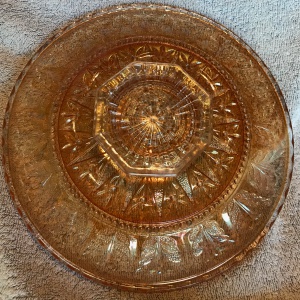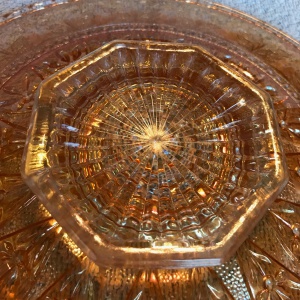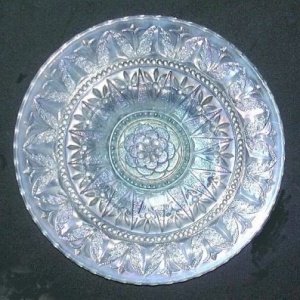 Manufacturer: Northwood
Year(s) of Production: Pre 1926
Pattern Description: A central daisy type flower with additional leaves surrounded by a ring of raised dots, another ring with flowers on stems surrounded by a ring of raised dots, and a final ring of stemmed flowers circle this pattern. It has an octagonal base.
Similar Patterns:
About Elegance
Very little is known about this pattern and only a few plates and bowls exist. It's thought to be Northwood, but no definitive proof is available. They have an octagonal collar base. Plates measure about 8 3/4″ wide and the octagonal base is 3 1/4″ across. A marigold plate sold for $5000 in 2008 and in 2003 records show that two ice blue bowls sold for $2900 and $5500.
HoC Pricing Database
Select a shape below (available colors will display)