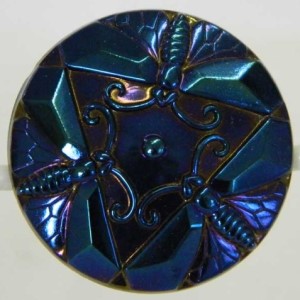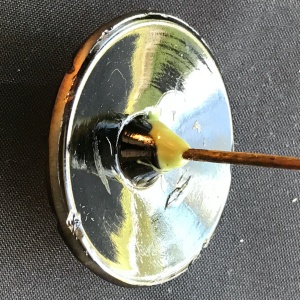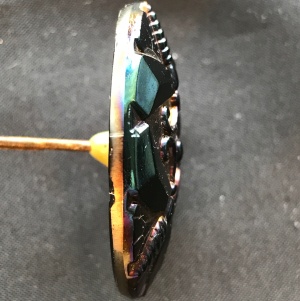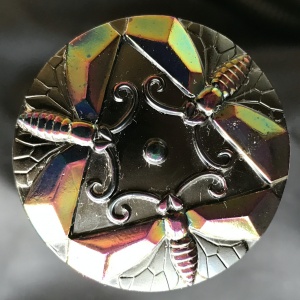 Manufacturer: Unknown
Year(s) of Production: Unknown
Pattern Description: Three dragonflies circle the hatpin. In the center of their antena is a single dot. The wings are smooth while their bodies are ribbled. On the outside of the wings meandering lines.
Similar Patterns:
About Dragonflies
This hatpin measures 1 3/4″ across. It is frequently seen and sometimes called fireflies. The button collectors call this pattern Dragonflies although the insects are probably bees.
HoC Pricing Database
Select a shape below (available colors will display)