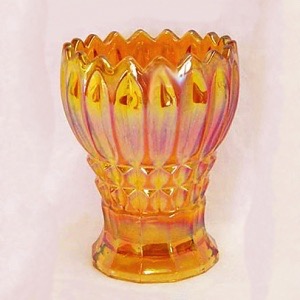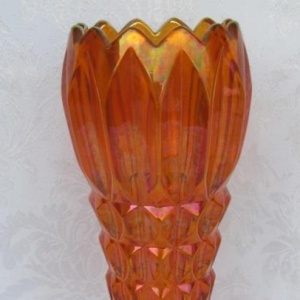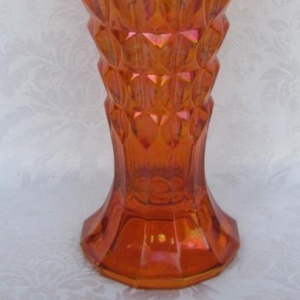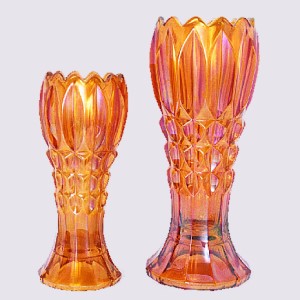 Manufacturer: Inwald
Year(s) of Production: Circa 1929
Pattern Description: Vertical panels on the bottom, two or three rows of thumbprint like indentations in the center and vertical ovals at the top.
Similar Patterns:
About Coronet
The pattern was called Coronet by the Czechoslovakian manufacturer and is also known as Princeton. It's found in 3 different sized vases that stand about 6 1/2″, 8″ and 10″ tall (small, Mid-Size & Large). There is also a celery vase measuring 6″ that is fatter, and a bowl is reported. All are marigold, have large sawtooth tops and have deep hollow bases.
HoC Pricing Database
Select a shape below (available colors will display)