Covered Turtle, Portieux Vallerysthal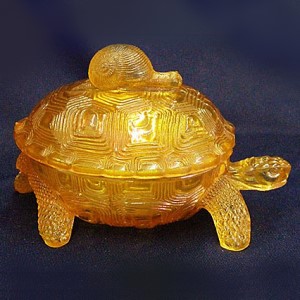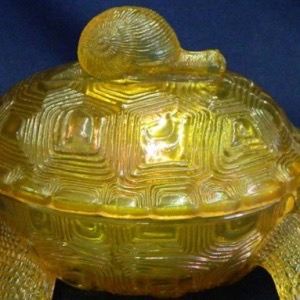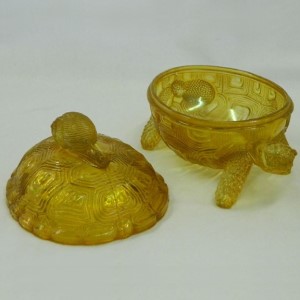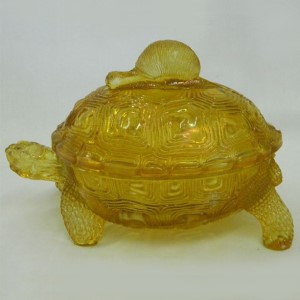 Manufacturer: Portieux Vallerysthal
Year(s) of Production: Circa 1908
Pattern Description: Figural glass turtle with the top of the turtle shell as a lid with a snail as the handle.
Similar Patterns:
About Covered Turtle
Standing 4 1/2″ tall and 8″ long, this novelty covered dish has great detail. The handle on the lid is a stretched out snail with a spiral shell. The pattern is quite realistic on the shell. Made by Portieux Vallerysthal (a French company), it can be found in their 1907 & 1908 catalog. It can be found in non-carnival frosted glass, opaque pink and blue milk glass.
Additional Articles & Videos
HoC Pricing Database
Select a shape below (available colors will display)