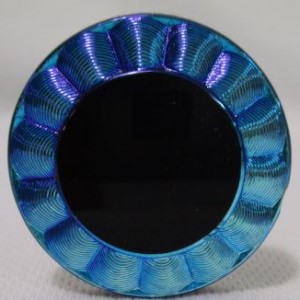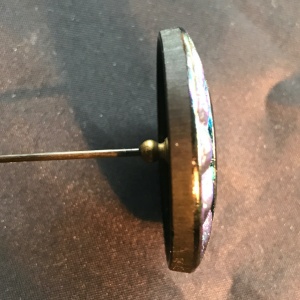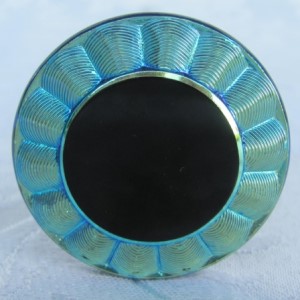 Manufacturer: Unknown
Year(s) of Production: Unknown
Pattern Description: The center is a flat circle with 14 small ribbed ridges around the circle.
Similar Patterns:
About Circle Delight
The hatpin is 1 5/8″ across with the edge trim be 5/8″, the black center being 1″. The edge treatment is a unique iridescence that shimmers with the light from a light blue, green or purple.
HoC Pricing Database
Select a shape below (available colors will display)