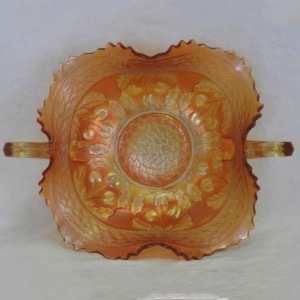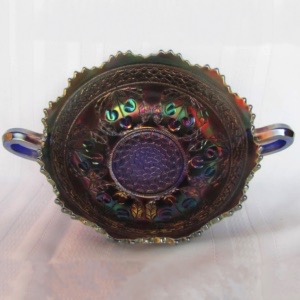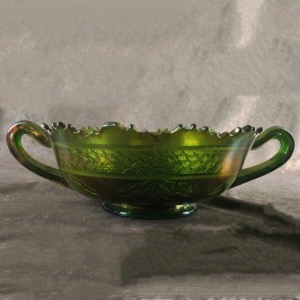 Manufacturer: Fenton
Year(s) of Production: 1912-1919 Butler Bros Catalog
Pattern Description: Six groups of three cherries wrapped in leaves ring a center filled with a scale design on these two handled bonbons. A band of scale completes the outer edge.
Similar Patterns:
About Cherry Circles
This pattern is only found in a two handled, collar based bonbon. Six leafy circles enclose a single cluster of cherries. The edges are sawtooth and the exterior is plain, as is the collar base. The edge treatments are 2 sides up, Round or Square – all with a sawtooth edge. Measures 9-10″ across the handles.
HoC Pricing Database
Select a shape below (available colors will display)