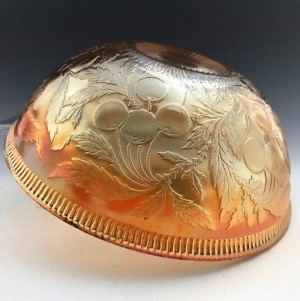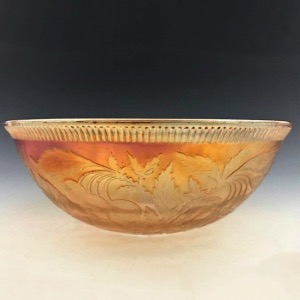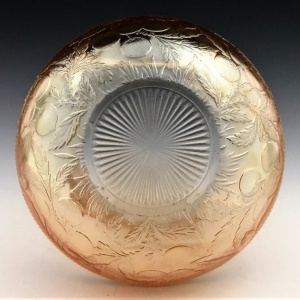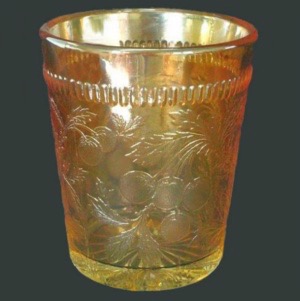 Manufacturer:
US Glass
Year(s) of Production:
1929 Butler Bros Catalog
Pattern Description:
A lightly patterned group of drooping cherries with leaves framing them, flower-like plant comes up from the bottom. Narrow band of raised ribs circles the top exterior.
Similar Patterns:
Federal Fruit Lustre, Madrid, Normandie, US Glass Stippled Strawberry
About Cherry Smash
Falling into the Utilitarian area of carnival glass, these would have been usable since the interior is plain. Reported in iridized glass in a bowl and a tumbler, the bowl measures 7 1/4″ to 7 1/2″ round bowl with a smooth edge and a ribbed row around the top outside edge. They are only found in a light marigold to date.
HoC Pricing Database
Select a shape below (available colors will display)