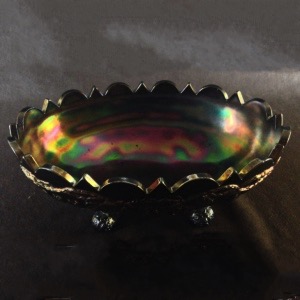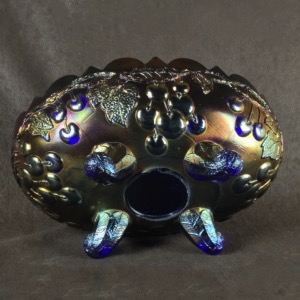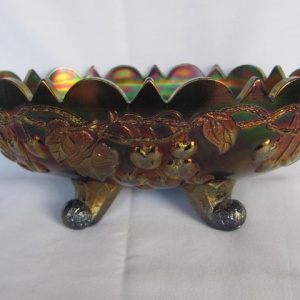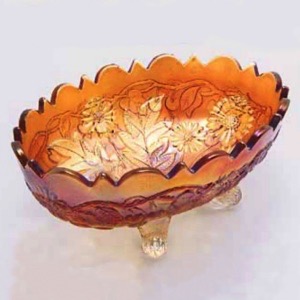 Manufacturer: Fenton
Year(s) of Production: Unknown
Pattern Description: Cherry branches ring the top exterior with cherries and leaves hanging down. Plain interior with the exception of one marigold bowl with a floral interior.
Similar Patterns: Millersburg Hanging Cherries, Dugan Cherries.
About Cherries
Clusters of cherries hanging from branches surround the exterior of these pieces with the exterior being plain, the one known exception is a marigold one that has a floral interior pattern. Only known in an oblong shaped banana boat/bowl 9 1/2″ and sits on 4 scroll feet.
HoC Pricing Database
Select a shape below (available colors will display)