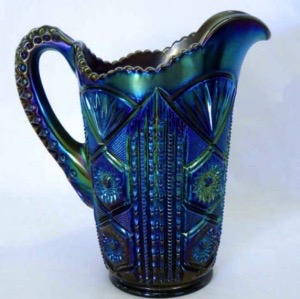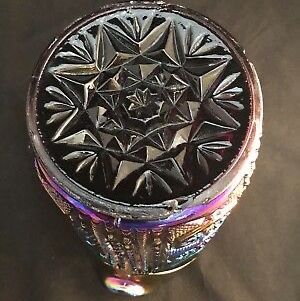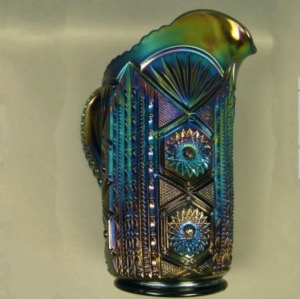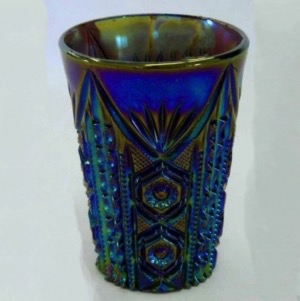 Manufacturer: Imperial
Year(s) of Production: Circa 1915
Pattern Description: A geometric pattern with columns of two hobstars topped with a rayed fan. In between are vertical rows of file.
Similar Patterns:
About Chatelaine
Pattern has 4 vertical rows of two hobstars topped by a rayed fan design, in between those vertical rows is a geometric file design that surrounds the pieces. Only found in purple water sets, the 8 1/4″ tall pitcher with a molded patterned handle has a collar base with a hobstar and fan pattern. The tumblers are about 4″ tall and the base is covered with an intricate pattern. Marigold tumblers are contemporary (usually Crider).
HoC Pricing Database
Select a shape below (available colors will display)