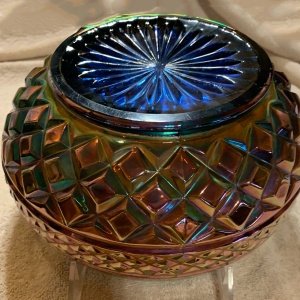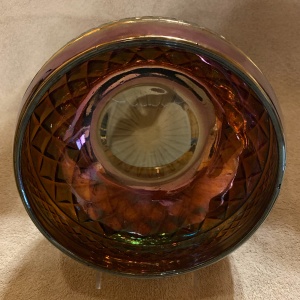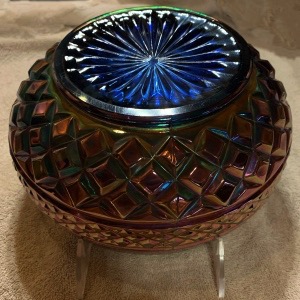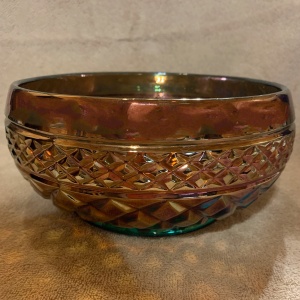 Manufacturer: Eda
Year(s) of Production: Circa 1925
Pattern Description: Rows of large interlocking diamonds cover the lower half, a wide band with rows of matching small interlocking diamonds and then a plain band near the top.
Similar Patterns:
About Charlie
This pattern is found in large and small cupped bowls (4″ and 8-9″) as well as a low cupped bowl, called a float bowl. Interior is plain, items are collar base. It is usually found in blue or marigold, but there is a rare iridized milkglass as well.
HoC Pricing Database
Select a shape below (available colors will display)