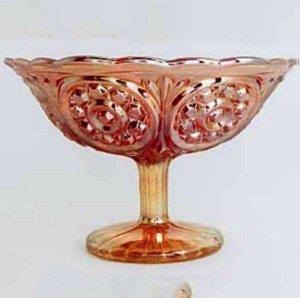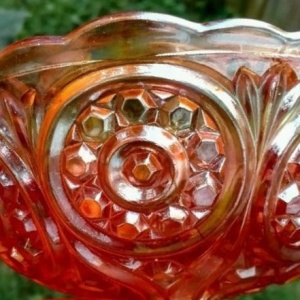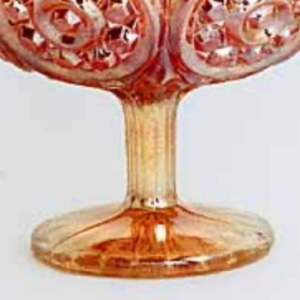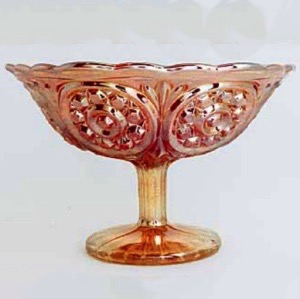 Manufacturer: Unknown
Year(s) of Production: Unknown
Pattern Description: A geometric pattern with 6 prominent wheels made up of hexagon shapes.
Similar Patterns:
About Chariot
This European geometric pattern is made up of large wheels separated by fans. It is most frequently seen in a 5″ compote, which is actually an open stemmed sugar – there is a small matching creamer as well.
HoC Pricing Database
Select a shape below (available colors will display)