Cathedral Arches, Brockwitz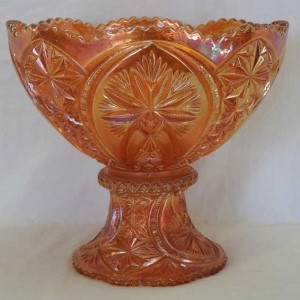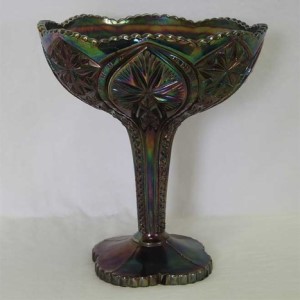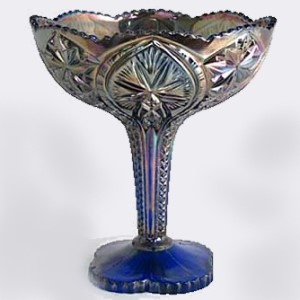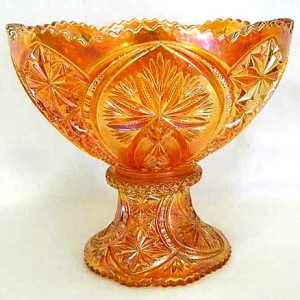 Manufacturer: Brockwitz
Year(s) of Production: Circa 1915
Pattern Description: Two arches start at the base and meet at the top creating a large circle. Inside the circle are elaborate stars and separating the arches are other stars.
Similar Patterns:
About Cathedral Arches
Exterior pattern, two arches start at the bottom, flare out and come back together at the top creating a circle that contains a large elaborate star. The arches are separated by smaller and less elaborate stars. An 8″ tall compote with a pedestal stem (and a cloverleaf type sawtooth edge base) has a scalloped sawtooth flared top. The other reported shape is a one piece 10″ tall fruit bowl with an attached base that has a sawtooth top and bottom.
HoC Pricing Database
Select a shape below (available colors will display)