Cane and Daisy Cut, US Glass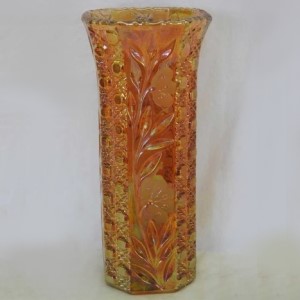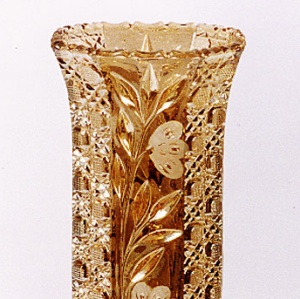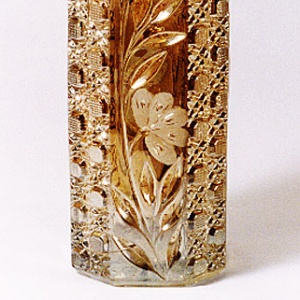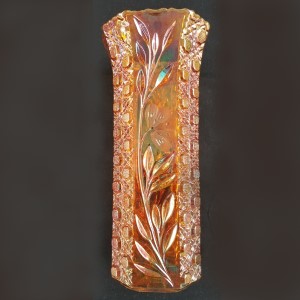 Manufacturer: US Glass
Year(s) of Production: Unknown
Pattern Description: Alternating vertical panels of Cane and flowers, the cane pattern is molded but the flowers are wheel cut.
Similar Patterns:
About Cane and Daisy Cut
A primarily molded vase with alternating vertical panels of cane and flowers/leaves, the floral and leaf panels being wheel cut, which is a rare combination of molded and wheel cut alternating patterns. Only reported currently in a 10 inch vase.
HoC Pricing Database
Select a shape below (available colors will display)