Candleholder Vase, Diamond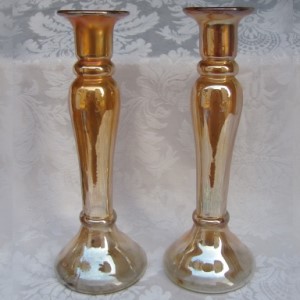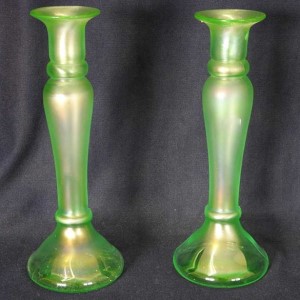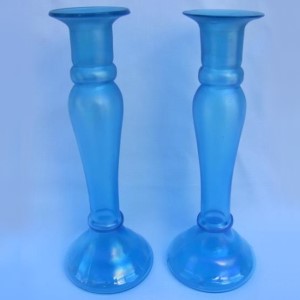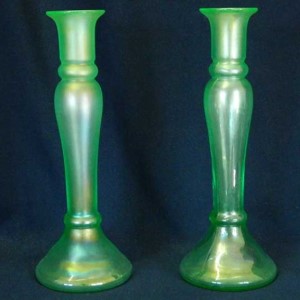 Manufacturer: Diamond
Year(s) of Production: 1920-1931
Pattern Description: Hollow blown bud vase that is tall and thin and can be used as a candle holder
Similar Patterns:
About Candleholder Vase
Considered to be a stretch glass item largely due to a lack of pattern, these pieces can be used as a candle holder or bud vase since they are hollow. Has a round base that tapers and an indented ring near the top of the top of the piece. Known in 2 sizes, one about 7″ and the other about 9 1/2″ inches tall.
HoC Pricing Database
Select a shape below (available colors will display)