Candleholder Bowl, Imperial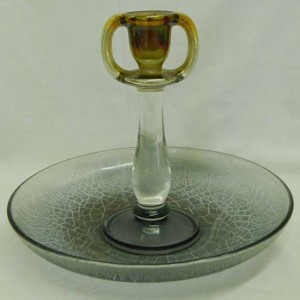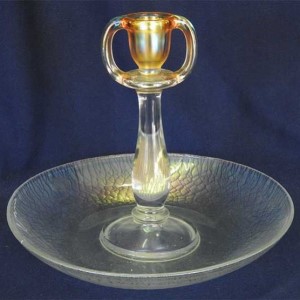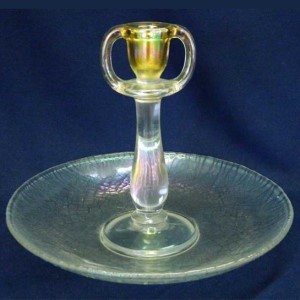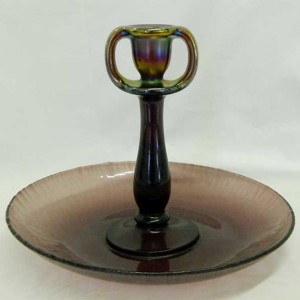 Manufacturer: Imperial
Year(s) of Production: Circa 1916
Pattern Description: Unpatterned bowl with a candleholder (double handled) molded into the center of the piece.
Similar Patterns:
About Candleholder Bowl
Considered Stretch glass this one piece bowl with candle holder that extends from center of bowl. Two semicircles of glass connect at the top of the candleholder to form a full loop. Bowl is about 10″ wide and the candle holder is 8″ tall.
HoC Pricing Database
Select a shape below (available colors will display)