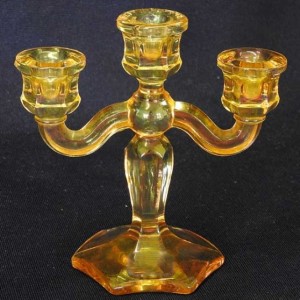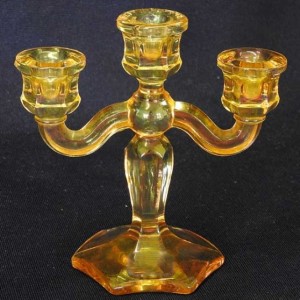 Manufacturer: Westmoreland
Year(s) of Production: Unknown
Pattern Description: A branched candlestick that will hold 3 candles.
Similar Patterns:
About Candelabra
This pattern has only been reported iridized in a tiny candelabra shape (a branched candlestick to hold three candles). The base is six sided. This is considered a miniature since it is only 4 1/2″ tall.
HoC Pricing Database
Select a shape below (available colors will display)